Evidence-based Community Interventions for Tackling the Problems of Youth Gang Violence and Delinquency in Central America
Thursday, January 9, 2014 -

12:00pm

-

1:20pm
Journalism Building, Room 217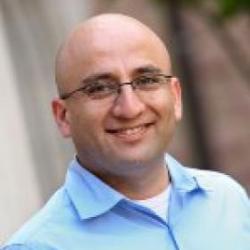 Abstract
In recent years, extreme levels of violence and delinquency in the Northern Triangle of the Central America isthmus have captured international concern. El Salvador, Guatemala, and Honduras display alarmingly high levels of homicide, with an official rate of 66, 41.4, and 82.1 deaths per 100,000 people per year, respectively (UNODC 2011). The problems of violence and crime disproportionately affect youth, with males being the dominant perpetrators and victims (Cruz 2010, Molina 2011). Violence and crime in these countries are a multifold phenomenon. Several authors have associated these problems with the following factors: a culture of violence, civil war, disorganized urban development, poverty, social and economic exclusion, weak institutions, corruption, organized crime, youth gangs, and the transit of drugs from South America to Mexico and the US (Olate & Salas-Wright 2011, Seelke 2013). However, one of the most cited contributors to the situation of violence and delinquency is the presence of transnational youth gangs, with two main constellations in particular: La Mara Salvatrucha (MS-13) and El Barrio 18 (18th Street).
Given this context, the authors decided in 2009 to empirically explore El Salvador's contemporary situation of youth violence and crime, employing the public health risk and protective factor framework. We wanted to disentangle the strong consensus among Salvadoran citizens and policymakers that youth gangs were the central problem for many communities and for the nation as a whole. The general aim of our study "High Risk and Gang-Involved Youth in El Salvador" (HRGIY) is to identify risk and protective factors for these marginalized and gang-involved youth in El Salvador. Our major goal is to provide evidence for community-based interventions in order to tackle the problems of youth gang violence and delinquency in the region.
One of the key aspects of the HRGIY research project is gaining access to a very vulnerable and elusive population. To our knowledge, this is the first longitudinal research survey about gang-involved youth in communities in Central America. This research project has been implemented with the collaboration ofEquipo Nahual, a youth development NGO working with high risk youth and active gang members in communities and prisons in El Salvador and Guatemala. The HRGIY research project started with a pilot survey in August of 2009. We surveyed 208 adolescents and young adults from 10 communities of the San Salvador Metropolitan Area (SSMA). We collected a second wave of data between June and November of 2011, including 352 survey respondents from 14 communities of the SSMA. In June 2013, we concluded the third wave of data, which included 512 survey respondents from 15 communities of the SSMA.
For this presentation, I will compare risky behaviors among high risk and gang-involved youth in Boston and San Salvador, introduce a system dynamic model about youth gang members in San Salvador, and identify predictors of violence and delinquency among this population.

In recent years, the violent crime rate has dropped to near record lows. At the same time, there has been an explosion in the number of private citizens who obtain a license to carry a concealed firearm in public. There are now nearly eight million people with concealed carry permits nation-wide, and yet little is known about how they think about crime, threat, and self-defense. An analysis of in-depth interviews with 36 concealed handgun license holders in Texas suggests that while concealed-carry instructors explain threat in ostensibly race-neutral, colorblind language, license holders themselves utilize racialized and classed understandings of crime as they navigate public spaces. As this research makes clear, the way that license holders think about crime and victimization, including differences in how men and women explain threat, is a critical component in understanding the social implications of an armed citizenry.

 
Lecturer
René Olate (Ph.D., Washington University-St. Louis, 2007) is Assistant Professor of Social Work. Dr. Olate served as an Assistant Professor at the Boston College Graduate School of Social Work before coming to OSU in 2011. Previously, he was also an instructor and coordinator of the Inter American Institute for Social Development (INDES-BID) in Nicaragua and an Assistant Professor at the Catholic University School of Social Work in Chile. He received his doctoral and MSW training at the Brown School of Social Work at Washington University in St. Louis. He received his first Masters and undergraduate degree in his native country, Chile.
Dr. Olate has conducted cross-national research in English, Portuguese, and Spanish on youth and volunteerism in Latin America and the Caribbean region. Based on this research, he was invited by the United Nations to collaborate on the State of the World Volunteerism Report (SWVR). He is currently conducting a longitudinal study about high risk youth and youth gang members in the Boston, Massachusetts and San Salvador, El Salvador metropolitan areas. He is exploring the intersection of protective and risk factors for youth development. Dr. Olate's scholarship focuses on youth violence, high-risk youth, Latino gangs, and community violence prevention programs.