An Interview with Hollie Nyseth Brehm
by Amanda Kennedy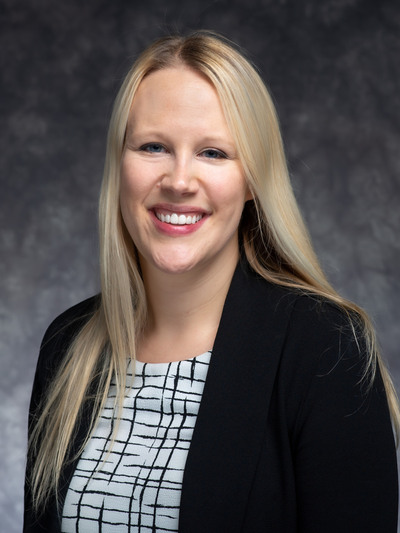 I had the opportunity to sit down and speak with Hollie Nyseth Brehm, a new Assistant Professor in the OSU Department of Sociology and a recently appointed affiliate of CJRC. We discussed Hollie's path to becoming a sociologist with a substantive focus in genocide as well as her current and developing research.
We first discussed what led Hollie to her career in academe. She was raised in a small town in Wisconsin and attended University of Wisconsin-La Crosse as an undergraduate. Hollie majored in Sociology and Political Science while there and initially planned on attending law school. She did a minor in Spanish and a study abroad program in Mexico, where she taught English in a women's prison in the state of Puebla. "On a side note, I purposefully didn't tell my parents I was interning at a prison until we were on our way to the airport!," she said. Hollie explained that the class she taught there was completely voluntary, and the prison was fairly low security. "The women there were honestly some of the best students I ever taught because they really wanted to learn the material and took it really seriously." Hollie also did research at a human rights organization called the Center for the Development of Women. Between her teaching experience and her first exposure to conducting research, Hollie realized how much she enjoyed both. "When I returned to the states I decided to go to grad school instead of law school."

In her first year of the Sociology Ph.D. program at the University of Minnesota, Hollie was unsure of what exactly she wanted to study. During a Public Health class on Human Rights, a guest speaker came from Genocide Watch, a non-profit whose mission includes forecasting and raising public awareness of genocide in the hopes of preventing further occurrences. "I had learned about the Holocaust, and had heard about Rwanda, but he [the speaker] started talking about genocidal events in Guatemala, Cambodia, and other tragedies I wasn't as aware of. I immediately looked for research on genocide through a sociological lens, and there were surprisingly few studies of it. That's when I thought: I want to study this."

We discussed Hollie's passion for her work on genocide. Despite genocide being a pressing human rights issue, many people assumed genocidal events were more random than they actually were. "There are social patterns in everything, and I think it's incredibly important to see genocide in that context." Hollie found it staggering when she learned in graduate school that more people died due to genocide in the twentieth century than deaths caused by wars or homicides combined. In addition, she realized the many forms of violence and upheaval genocide takes, including forced dislocation, the destruction of cultures, sexual violence, and lasting trauma. She also discussed some of the cardinal factors that prime a nation for experiencing genocide. "Exclusionary ideologies typically created by governments to single out a segment of the population definitely matter, as well as forms of political threat to the state, such as civil wars, coups or assassinations."

Hollie explained how she approaches her research. "I look at genocide from multiple levels. I use quantitative models to look at elements that influence whether and when a genocidal event will occur in a given country." Hollie's dissertation focused on the process that unfolds in countries once genocide begins. She studied Rwanda, Bosnia and Darfur, examining the community-level factors that influenced the rate of violence during genocide. Hollie lived in Rwanda and Bosnia for several months, and traveled to Uganda to interview refugees from Darfur. "It was really difficult to interview survivors. Darfur refugees were still unaware of the fates of some of their family members, and they wanted to know why the U.S. wasn't doing anything. I felt helpless in not being able to adequately answer that question."

We next discussed Hollie's current research. While Hollie was in Rwanda she worked with the government's genocide prevention commission. It was 2012, and the Gacaca courts in Rwanda were finally closing. These courts tried most of the civilians who perpetrated the violence during the 1994 tragedy. Hollie accessed the court records from these trials, and along with a former graduate school mentor, Dr. Chris Uggen, is in the process of analyzing these data for a variety of factors. They have already done a study on the demographic characteristics of the perpetrators, where they found the average age of the perpetrator to be 34 years old. "It was surprising they were that old, because it defied the age-crime curve trajectory we usually see in criminal activity." This study is currently under review. "As we move forward, I want to use the data to learn more about the courts and how they functioned, and figure out whether they really helped to restore balance in Rwandan society." Hollie also is working on a project with colleagues at the University of Minnesota examining gender-based violence during genocide. They are using data from the Atrocity Documentation Survey that the U.S. government implemented in refugee camps in Chad in 2004. In addition, Hollie is developing a project regarding rescuers in Rwanda. "I interviewed these rescuers and want to see what made them stand up during these tragedies."
It is clear that Hollie has a bright future as a scholar, and her work is already gaining national attention. Due to her research, Hollie was recently asked by the CIA to join their Political Instability Task Force, a small team of scholars that consults with the CIA and other government agencies regarding international political instability and violence. The group will work on forecasting models for genocide and other forms of mass violence. "While I am interested in the theory and research behind genocide, I am ultimately concerned and want to help with the real life impact genocide has on people."
Thanks to Dr. Hollie Nyseth Brehm for sharing her valuable time and insights for this article and to all of you who sent suggestions and announcements. We encourage you to keep us informed about any events that might be of interest to CJRC participants as well as any suggestions that you have for activities or programs.