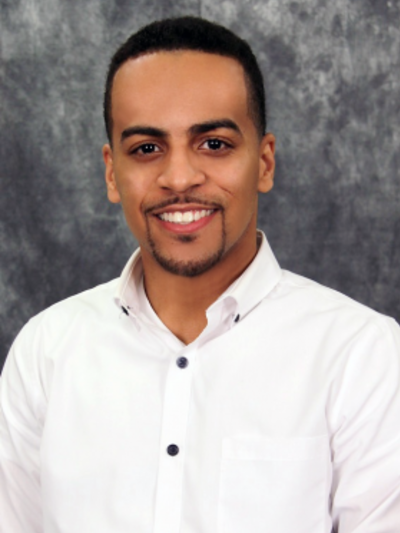 Royel Johnson
Policy Analyst, Center for Higher Education Enterprise (CHEE)
210 Page Hall
1810 College Road
Columbus, OH
43210
   
Education
Ph.D., Higher Education & Student Affairs, The Ohio State University
Ed.M., Educational Policy Studies, the University of Illinois at Urbana-Champaign
B.A., Political Science, University of Illinois at Urbana-Champaign
Dr. Royel M. Johnson is Policy Analyst for the Center for Higher Education Enterprise (CHEE) at The Ohio State University (OSU), where he is also an affiliate in the Criminal Justice Research Center (CJRC). Recently, he earned a doctorate in the Higher Education and Student Affairs(HESA) program at OSU with a cognate in Race and Social Policy; he also holds a B.A. in Political Science and Ed.M. in Educational Policy Studies from University of Illinois at Urbana-Champaign (UIUC).
Johnson has authored numerous publications and presented research papers, workshops and professional development trainings across the country. His research interests center around four major foci: (a) education policy, (b) race/racism in higher education, (c) vulnerable populations, and (d) psychosocial development of students.

He has served in other professional and leadership capacities. Prior to working for CHEE, Johnson was a graduate research associate for the Center for Inclusion, Diversity and Academic Success (iDEAS) at OSU, where he led several national research projects related to vulnerable student populations in higher education and coordinated policy outreach efforts. At UIUC, he worked in academic and student affairs as a graduate advisor for the College of Agricultural and Environmental Sciences, chapter advisor for Office of Fraternity and Sorority Life and teaching assistant for the Department of African American Studies. During his time in Illinois, he was also invited to serve on the Chancellor's Committee on Race and Ethnicity (CORE), where he worked with others to promote excellence in diversity education.

Nationally, he has served as the Vice-President of the National Black Graduate Student Association, the largest interdisciplinary graduate student organization in the nation (2012-2013), consultant for Teacher For America Los Angeles as part of the Education Pioneers Graduate Fellowship and was selected as a Graduate Fellow for the Illinois Board of Higher Education Diversifying Faculty in Illinois program. He is also a member of Alpha Phi Alpha Fraternity Inc.