"I Just Want What is Fair: Prisoners, Justice, and Legitimacy"
by Tatum Kilgallon, CJRC Undergraduate Writer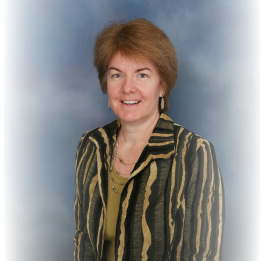 Valerie Jenness, professor of criminology, law and society, sociology, and nursing science at the University of California, Irvine, spoke at the 28th Annual Walter C. Reckless-Simon Dinitz Memorial Lecture, Thursday, March 30. As she began, she opened with a message to Reckless and Dinitz family members expressing her appreciation for the invitation to speak. The audience was then introduced to Jenness' book, Appealing to Justice, co-written with Kitty Calvita.
After a brief summary of her book, Jenness discussed the rights of prisoners outlined in section 3084.1, of the California Department of Corrections Statue, to wit: "…any inmate can petition prison policy if it adversely affects their welfare." This led to an analysis of the Prison Litigation Reform Act, enacted to decrease the incidence of litigation within the court system. She than commented on the unprecedented access and cooperation she received in the beginning of the research study but noted how this enthusiasm waned as the project unfolded.
Jenness explained that the forms prisoners use to describe a grievance are delivered to grievance boxes located around the prisons and are processed by the prison system's Institutional Inspectors. Jenness suggested that many of these grievances are ignored because of a conflict of interest between inmates, lack of evidence, or are settled informally between staff and inmates.
She then returned to the challenges she faced while collecting data, citing that California has the second largest corrections system next to the U.S. federal system. Much of her difficulty conducting the study was due to the process of having to interview people individually. She held face-to-face interviews with prisoners as well as California Department of Corrections and Rehabilitation personnel on their views of the problems associated with appeals and their own personal experiences. Individual interviews in a prison setting for both staff and inmates is a slow and time consuming process.
The general findings were that 74.2 percent of prisoners, regardless of their demographic, had filed a grievance in the past. These complaints ranged from concerns dealing with medical issues and disciplinary problems to property disputes. However, less than one percent of those grievances filed were formally resolved. Jenness referenced several times what she observed was a massive backlog of complaints and grievances.
Jenness described California as, "ground zero of mass incarceration." She also highlighted the conflicting narrative found during the interviews and how the inmates and guards appeared to be talking past one another. She ended the talk by citing her opinion that humans fundamentally require fairness and that fairness is the path to justice. Jenness expressed hope that highlighting these issues would help to correct the issues and concerns that were documented.
When asked what drew her to give a voice to the issue, Jenness replied, "after studying prison violence, I found that the filing of grievances and how things were being handled was very detrimental and felt inspired to highlight this issue."
---