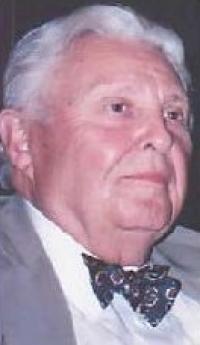 The Criminal Justice Research Center would like to pay tribute to and express its sincerest condolences to the family and friends of Walter W. Reckless. With true devotion and benevolence, Walter carried on the traditions of excellence, loyalty and dedication to those who were in need, seeking justice and were most vulnerable among us. As a son to Walter C. Reckless, a large torch was passed from his father for him to carry. Carry it he did, with dignity, compassion and skill. He, and his father, will always hold a special place in the history of The Ohio State University. Reckless continued the work of his father in supporting the ideas and principles of the Criminal Justice Research Center. He will forever remain a foundation upon which the research center was founded.
Walter W. Reckless, 79, of Dublin, passed away on Oct. 4, 2015. He was born on Sept. 12, 1936 in Nashville, TN to renowned criminologist Walter C. Reckless and Martha (Washington) Reckless. In addition to his parents, he was preceded in death by his wife Sandra K. Reckless. Walter graduated from University School and The Ohio State University, where he was a member of Beta Theta Pi Fraternity. He went on to graduate from The Ohio State University Law School, and began his legal career in Toledo, Ohio. He returned to Columbus and started Walter W. Reckless and Associates. He finished his career with Schumaker, Loop and Kendrick. Walter was a member of St. Patrick's Episcopal Church, the Columbus Area Bar Association and the Dublin-Worthington Rotary. He was a former member of York Golf Club, Symposiarchs, the Athletic Club of Columbus, and the S&B Society. Walter will be greatly missed by his children, Martha "Marti" (Barrett) Simmons, Walter "Kirk" (Kelsey) Reckless and Sara E. Reckless; grandchildren, Jacob Stockinger, Walter Rennick Reckless and Mira Reckless; and his significant other, Bonnie B. Webb.
Walter was known to be an honest, ethical and loving man who enjoyed telling stories. His family and friends often say he was tenacious, spirited, intellectual, gracious, and generous. He combined those traits with a zealous commitment to justice and fair play.
The CJRC has benefitted from the steadfast generosity of Walter and his family. Numerous donations were received in his name following the service. These donations will be used to preserve the Reckless-Dinitz Annual Lecture. For more information on the annual Reckless-Dinitz Lecture, please see our website at: www.cjrc.osu.edu. From your friends and admirers at The Ohio State University Criminal Justice Research Center, farewell Walter W. Reckless, thank you and Godspeed.
---